So I haven't done "Thankful Thursday" for a few weeks now, so I really need to do it! Here we go.
1. My Blackberry!
I seriously couldn't function without it, and I'm not sure how I have prior to owning *her*. I have a Blackberry Pearl 8120 and it's like a 2nd child to me. My whole life is on this device and, in my opinion, everyone should own one! It makes life SO simple. I hardly even access my laptop much (hence the reason I've been MIA on this blog for days at a time) anymore.

I'm pretty sure this has been on my "Thankful Thursday" before, but SERIOUSLY. I really am thankful!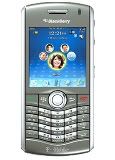 2. My Espresso Maker: 5 days a week I'm stuck inside with the children I watch, and being a Starbucks addict, it can really make life miserable. With the help of my Espresso machine (and some great copycat recipes!) I get to make my own drinks at home.
3. Close-out Halloween Sales: Never thought I could get yummyyyyy candy for such low prices! Hit up these Closeout Halloween sales! *drool* Also, you can get costumes for just PENNIES, and it makes for a great dress-up wardrobe for any kids.
4. Pumpkins

:
How can you NOT love pumpkins? The smells, flavors, textures. Pumpkins are everywhere inside and outside my home right now. Surrounding my front door, on the wreath ON my front door, in the cornucopia decor in my kitchen, on the sofa table, on the entertainment center. The vibrant colors make it seem so much more like autumn. And they do make for that DELICIOUS pumpkin bread I posted yesterday! ;)